Jinou Machinery has always been committed to providing customers with high-quality products and services. In order to ensure that customers can enjoy high-quality after-sales service.
The company arranges experienced and skilled engineers to go to customer factories to provide technical support, troubleshooting, product maintenance and upgrades and other services.
Then the Engineers star 10 days business trip to Saudi Arabia on October.
From the beginning, Engineers make the factory layout and teach them how to put machines in order. Prepare the hydraulic oil, air pressure, electrical.....
Then adjust the machines to make electrical cable ladder, there are 2 production line for aluminum cable ladder and steel cable ladder.
The same way to adjust machines, for aluminum cable ladder, pipe cutting machine, cnc punching machine, automatic tube squeezing machine, tube inserting machine,cable ladder automatic squeezing for outer, after adjusting then teach them how to operate the machines, how to change the mold, how to solve the trouble. For steel cable ladder, long production line to make the Double-coil holder, Leveler ,Servo Feeding,Punch System,Forming,Automatic Shearing, then make the inner tube squeezing and outer squeezing.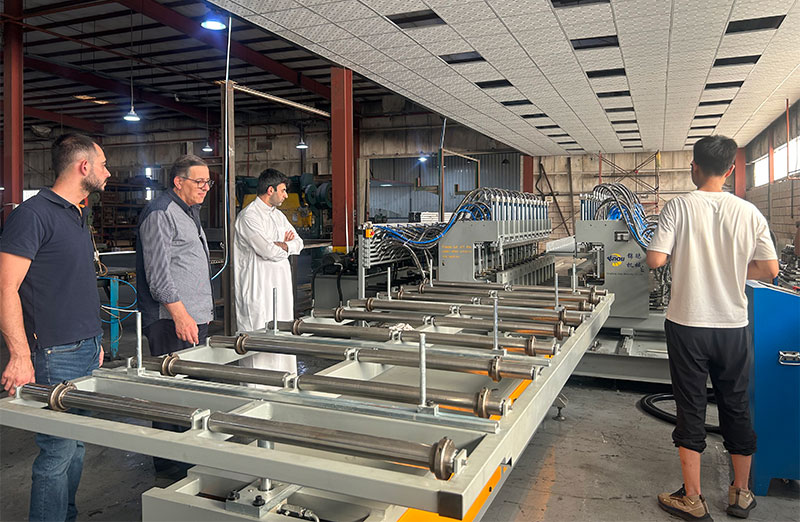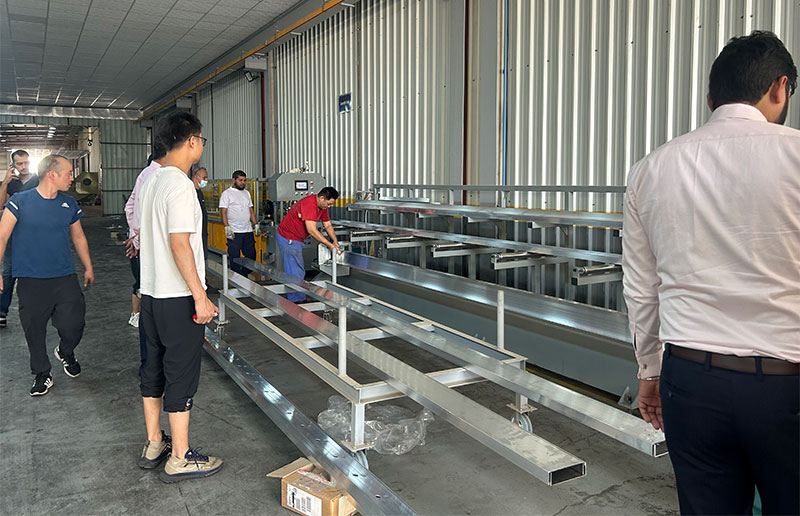 During the trip, Engineers collect customer needs and suggestions, provide timely feedback to the company, provide valuable opinions for product improvement and optimization, and further enhance our competitiveness in the international market.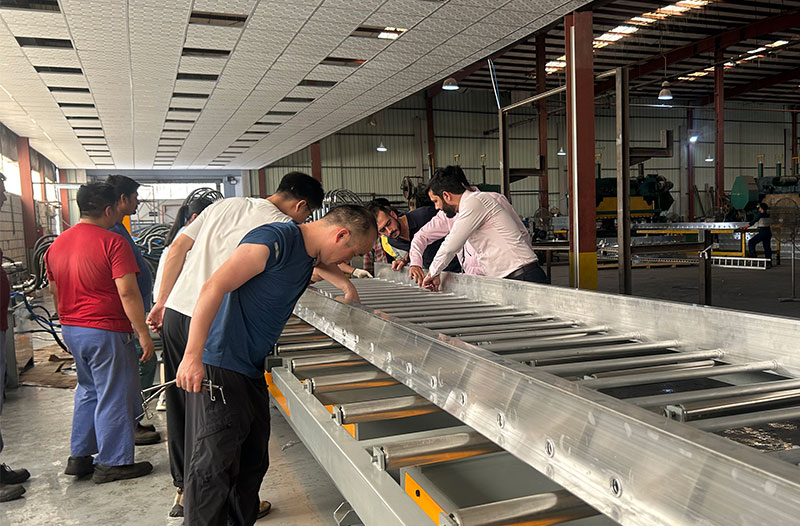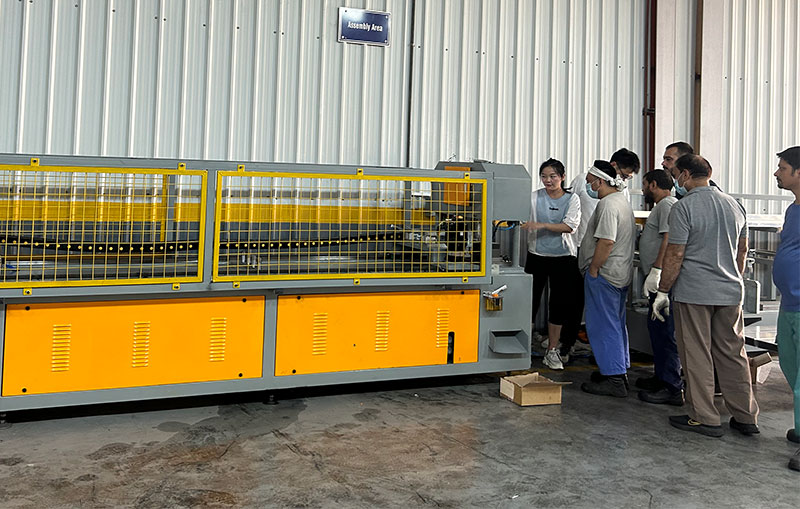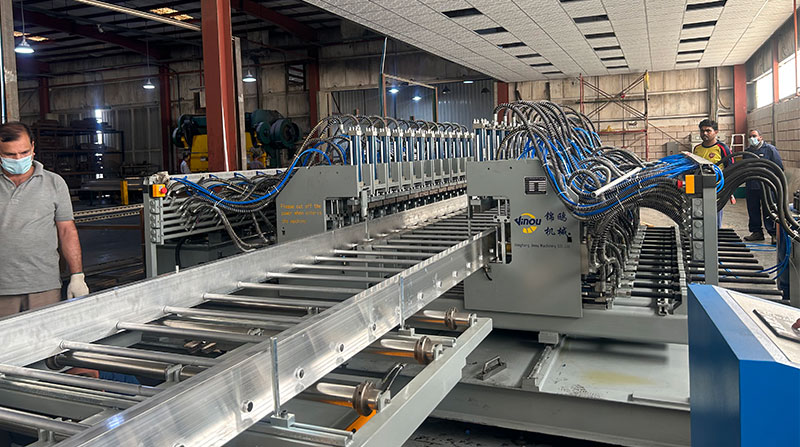 Previous:Engineers Oversea Service in Vietnam in 2023