The Canton Fair was held as scueduled in Oct, we meet the India customer during the Canton Fair, he would like to visit our factory,so we arrange to make a meeting with him at our factory in October 21.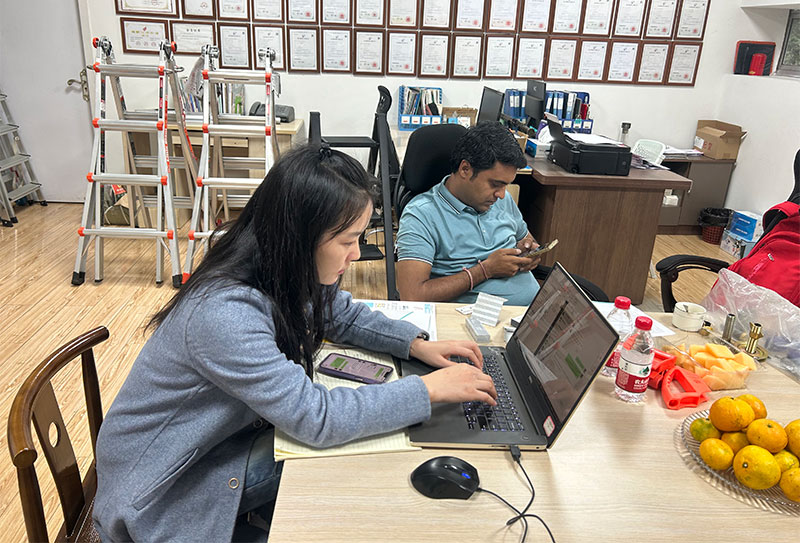 The cusomer have already manufactured step ladder, for this trip, he would like to find some machines to star a production line many new ladders, so we suggest the production line can make all ladders, such as A Type Ladder, Multi Purpose Ladder, Straight Ladder,2 or 3 section Extension Ladder....
First we talk about the machines soultion, there are 4 type machine:
5 Work Station Punching Machine to punch holes for multi functional ladder, one machine including 5 set mold, if need to punching stiles of A type ladder, then also need some extra mold, the mold can be customized accordingly.
CNC Expanding Machine to expanding the inner side rung,it can automatic make different ladder width, only need to save the date into the system
CNC Riveting Machine to Crimpe the outside rung, it can also automatic make differnet ladder width.
Hinge Inserting Machine to make the hinge inseting into the ladder
Rivet Machine to rivet the ladder hinge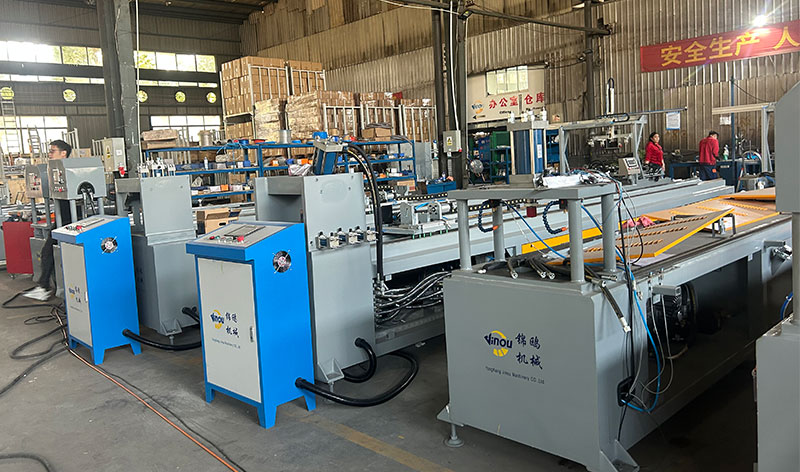 Also we have full set of ladder accessoires for telescopic ladder, single or double foldable A type ladder, folding muti using ladder with aluminum profile , fiberglass profile, plastic part, metal parts.....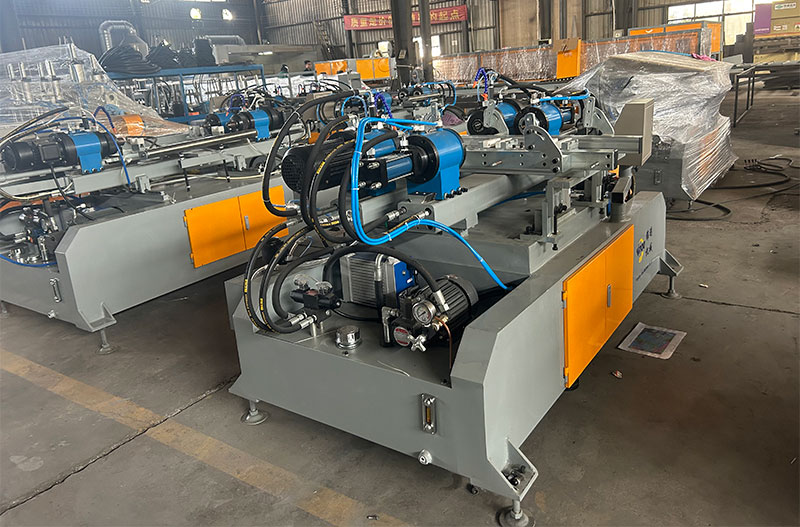 We'd like to help the customer to set up the production line.after the conversation, the customer is satisfied with our product,the customer's trust is our biggest encouragement.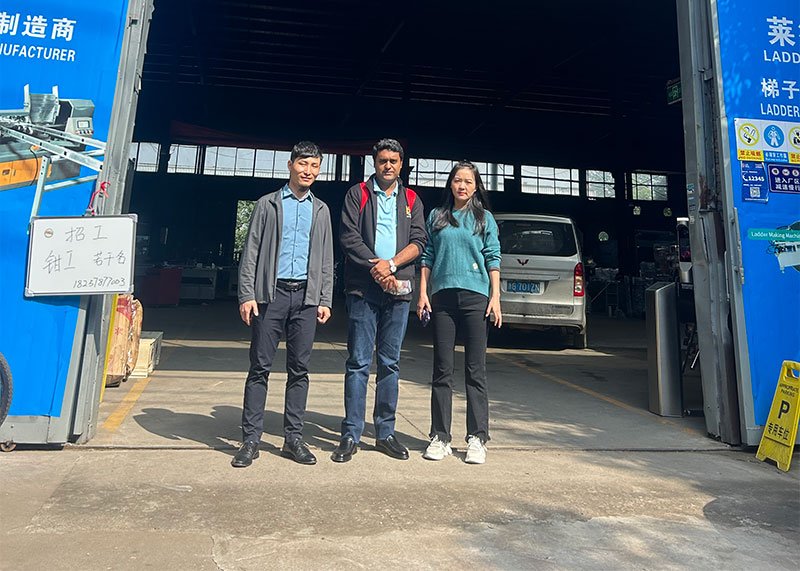 Previous:Engineers Oversea Service in Saudi Arabia in 2023