We talk about the aluminum ladder making machine, the customer is much interested in our machines, the customer have a business trip in Yiwu city recently, so we arrange a meeting with him in July 13th, 2023.
The customer would like to make the aluminum multi purpose ladder firstly, here are 6 machines to finished the production line.
1:Aluminum Cutting Machine
This is a machine to cutting the aluminum profile of the ladder
2: 5 Wort Station Punching Machine
This is a hydraulic machine including 5 set molds.It's easy to operation.Punch all the hole in the stile profile.
3:Expanding and Riveting Machine by Manual
This is a manual machine, put the ladder material to make the expanding and riveting process.This is a Machine to connect the rung and side profile to be a ladder.
4:Hinge Insert Machine
This is a Machine to insert the hinge into the ladder
5:Rivet Machine
This is a machine used to rivet the ladder hinge
6:Air Compressor
To provide the air pressure for all machines.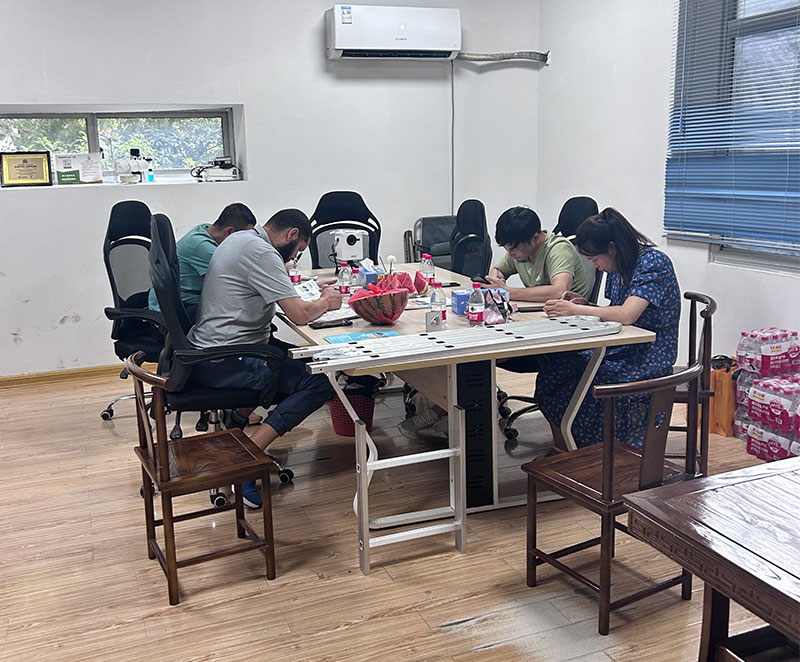 For the household ladder, here are 6 machine: Bending Machine to Bending the front rail of the household ladder, Automatic Punching and Drilling Machine for the front rail,Forming Machine for the rear rail, multi station drilling machine for the rear rail., rivet machine to rive the connect of the front rail and rear rail, some rivet gun, and electrical drill.
All of our machine can be customized according to customer's requirement.Customer were impressed advanced technology, impressive production capabilities, meticulous quality control, and firm commitment to customer satisfaction.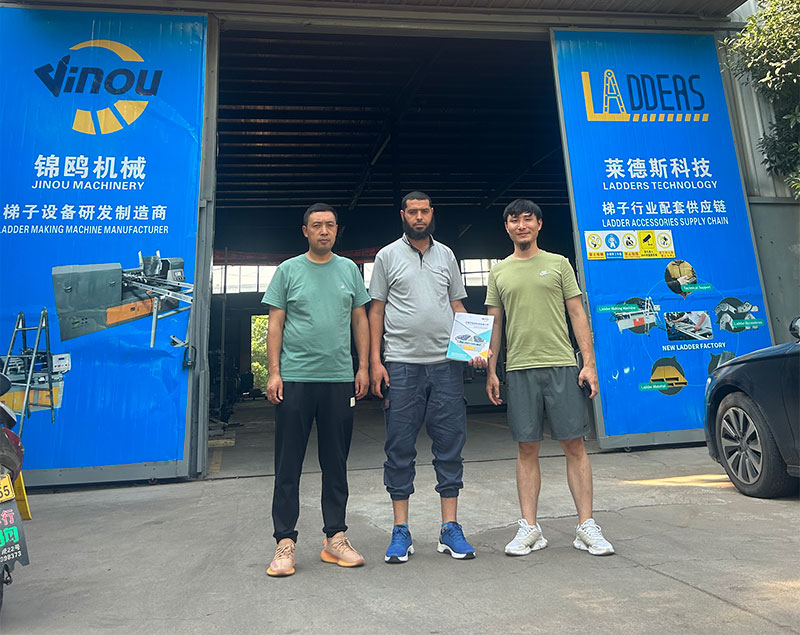 Previous:Morroco Customer Visit Us.