Jinou Machinery, a leading company in the Ladder Machinery industry, received a group of foreign customers to visit the factory on April 4th 2023. The visit aims to demonstrate the company's most advanced technology, production process and quality control measures. The client,Alumet LLC, a well-known manufacturer in the Ladder Industry, visited the production workshop and witnessed the actual manufacturing process of the company's flagship product.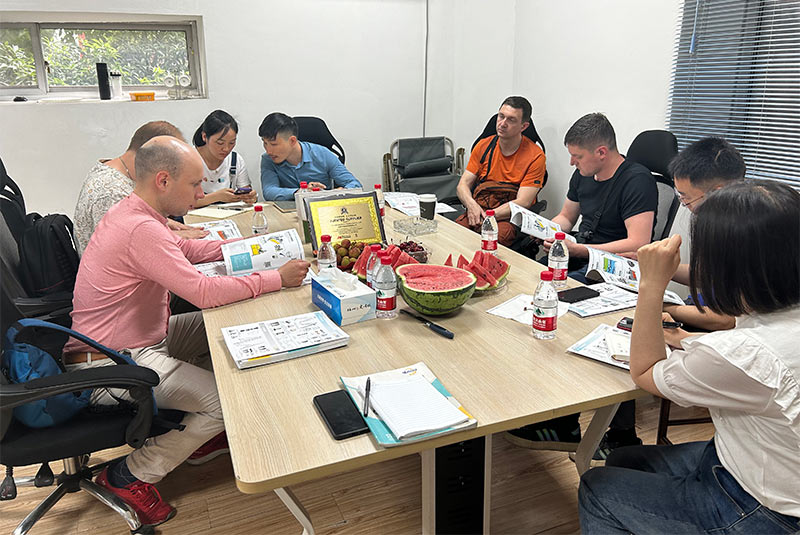 They would like to learn about the aluminum/stainless steel household ladder, the max step is 10 steps, for the front rail, we recommend the dual head Bending Machine +Automatic Drilling and Punching Machine.
Bending then punching and drilling all holes on the front rail. The work efficiency is 15s/cycle.
For the step, the automatic punching and cutting machine, put the material on the machine, automatic punching and cutting to be different size according to drawings.
The second ladder is extension ladder, first, we can take the 2 work station CNC Punching Machine to punching all hole on the side profile, including the rung hole, small hole for parts.Then expanding and riveting machine, automatic to make expanding and riveting process. The work efficiency is 6s/cycle.
The third ladder is multi purpose ladder, we suggest the Automatic Punching Machine to punching all holes on the side profile, then make the expanding and riveting process.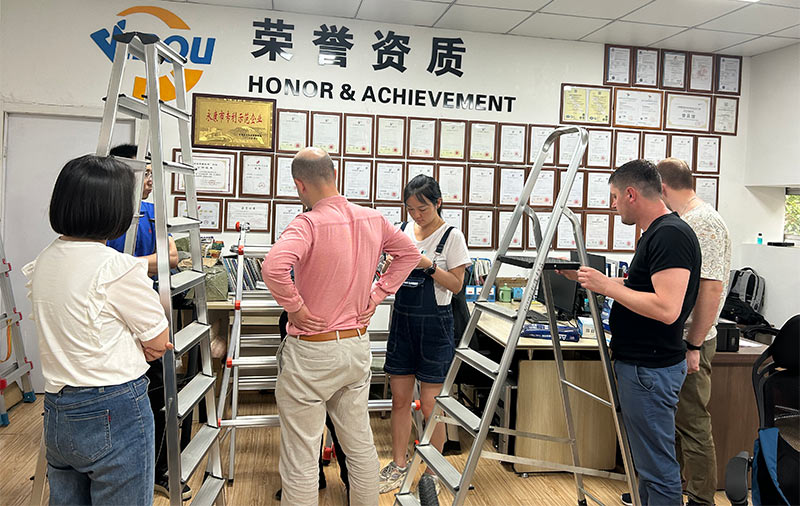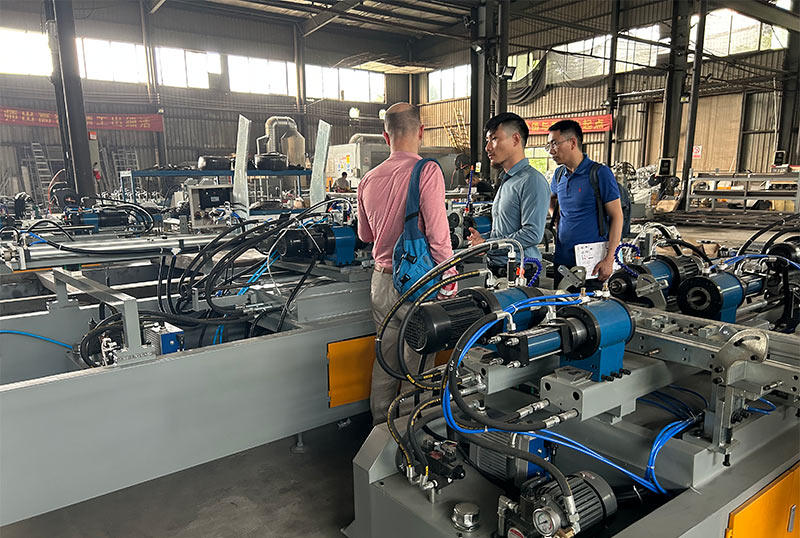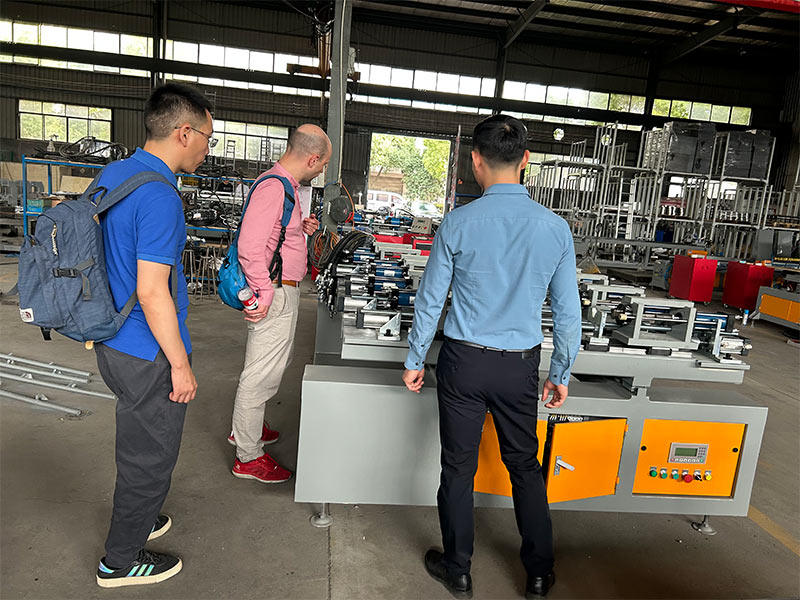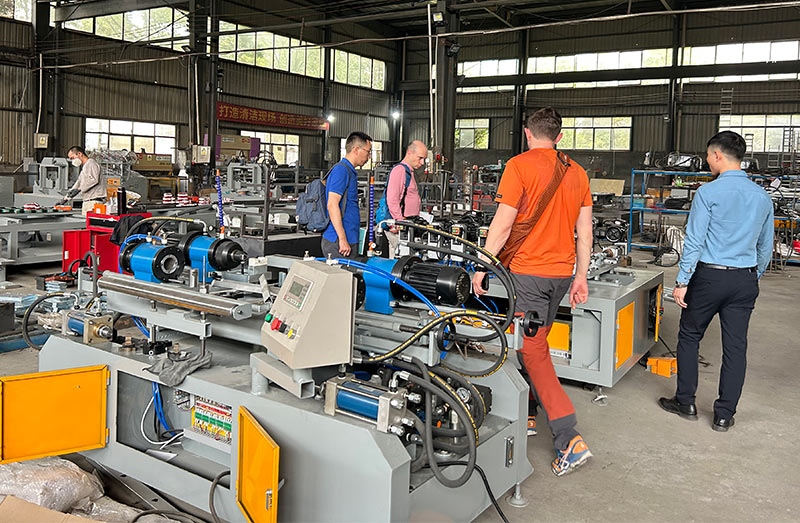 "This visit is an excellent opportunity for us to strengthen our relationship with our customers and demonstrate our capabilities in the machinery industry," "We constantly strive to be at the forefront of technological advancements to provide our customers with the best products and services." Visitors were impressed by our company's advanced technology, impressive production capabilities, meticulous quality control, and firm commitment to customer satisfaction. They thanked the visitors for their warm welcome and insightful visit. The successful factory tour reaffirmed Jinou Machinery's position as a leader in the Ladder Machinery industry and highlighted its commitment to providing the best possible product, service and customer experience.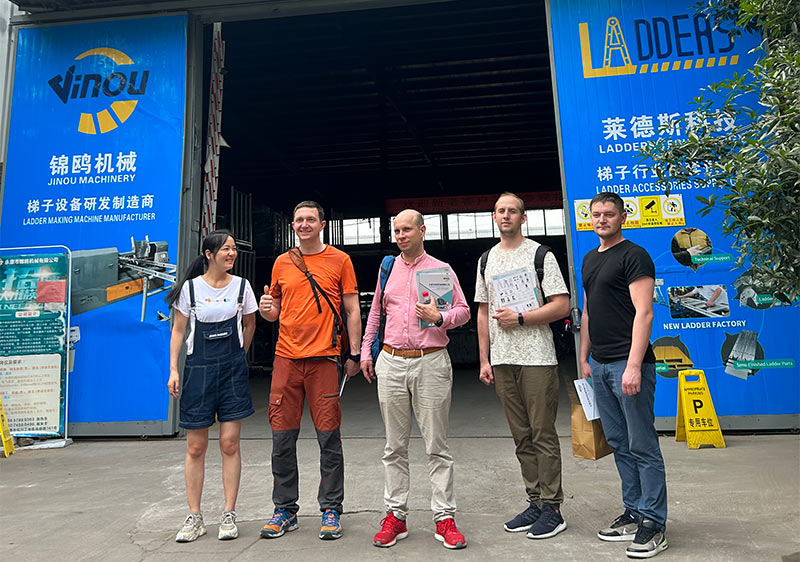 Previous:Canadian Customers Visit Factory in May 27, 2023