Due to we upload the Machines Video on
YouTube (Click to enter our channel)
every day, many customer can view our Machines Operation on
YouTube

(

Click to enter our channel
)
, one of Canadian Customers viewed our videos and got in touch with us, they would like to visit our factory, so we arrange to make a meeting with them in our factory in May 27.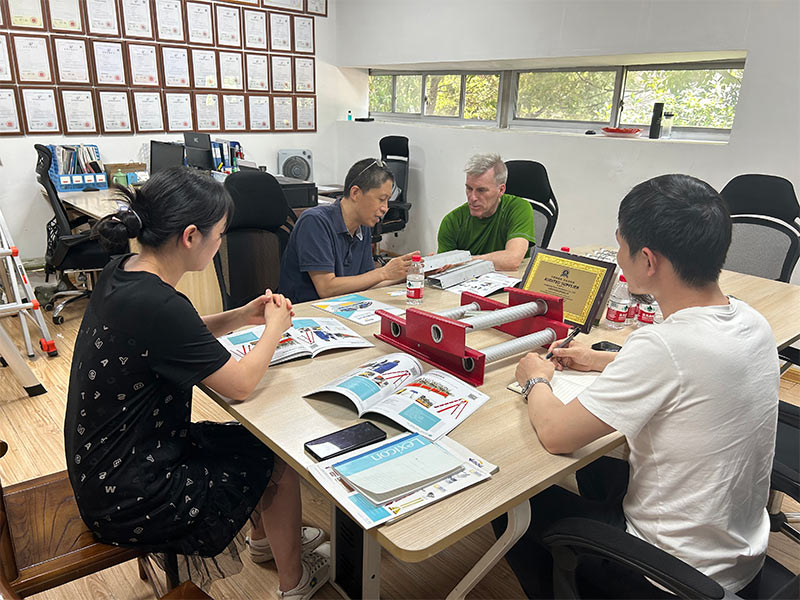 They would like to set up the ladder production line ,the first ladder is extension ladder, they would like to know the process for D rung. We have two different machine to make the D rung.
Option 1:
Automatic Squeezing Machine: Automatic feed and squeezing for D rung continuously.
Option 2:
Dual Head Squeezing Machine: Put one tube on the machine each time, then dual head squeezing for D rung.
Both two machine can make the D rung, customer can choose it under different requirement.
The second ladder is A Type Ladder, CNC Stile Punching Machine to punch all the holes.Multi station Punching Machine to punch the hole on the rear rail. For the steps on the A type Ladder, here are two option :
Option 1 :
Automatic Punching and Cutting Machine : Automatic feeding the material and automatic cutt and punch the steps.
Option2:
Dual Head Punching Machine:
First cut the material by another cutting machine, then put the steps on the machine by manual, punch the holes on the steps.
Both two machines can make the steps according to different efficiency.
All machines can be customized according to request. We have much experience on setting up production line, we can provide the factory layout if needed.
Except the ladder machines, we have full range of Ladder Accessories, accessories for A Type Ladder, Extension Ladder, multi functional ladder, telescopic ladder, home stepladder.......
After communication, they are satisfied with our machines and ladder accessories.Hope we can help them set up the production line soon.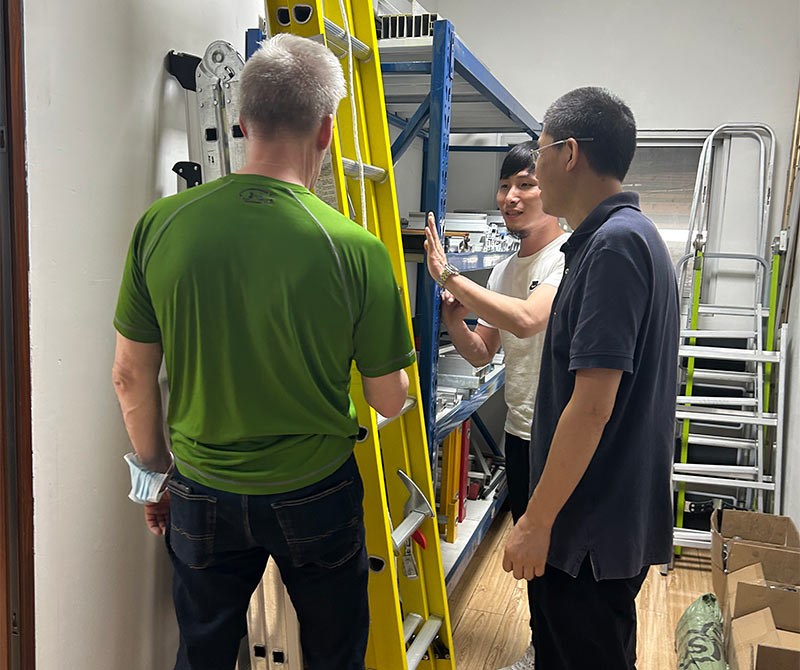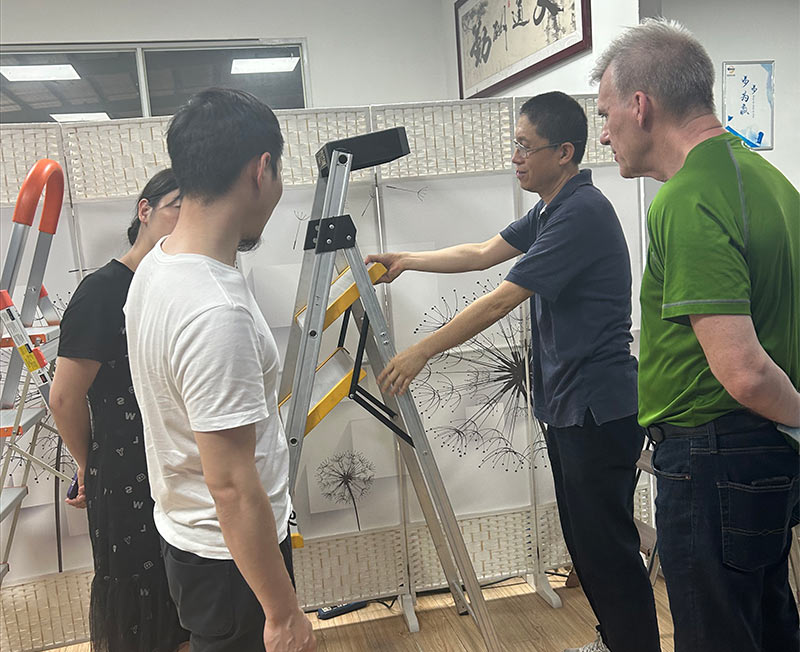 Previous:Engineers Oversea Service in Qatar in 2018