One Algeria customer contact with us recently, they are visiting some factories in Yiwu Zhejiang, So we arrange to make a meeting with him at our factory in June 6th.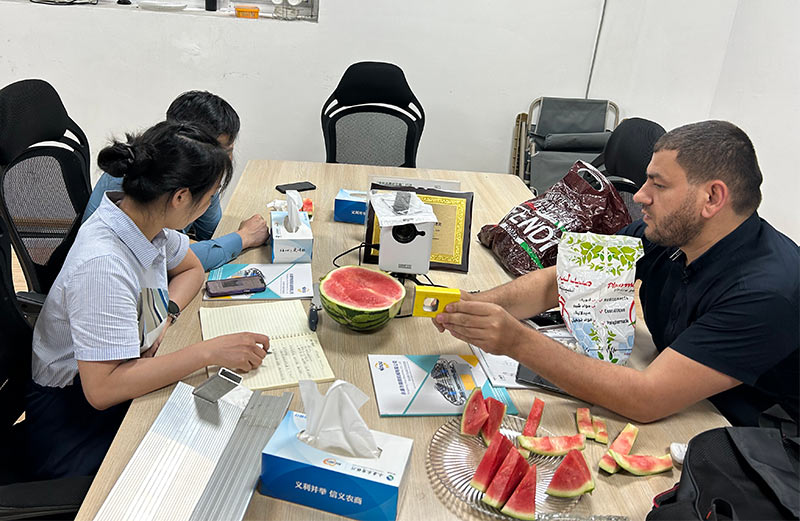 The customer purchase machines from us in 5 years ago, he said our machines are in high quality, he would like to expanding the production,he is much interested in the Little Giant Ladder, we have full range of all ladder accessories, ladder hinge,plastic parts, safety hook, plastic foot stopper, support bar, steel brace, aluminum support steps, semi-tublar rivet, self plugging rivet.......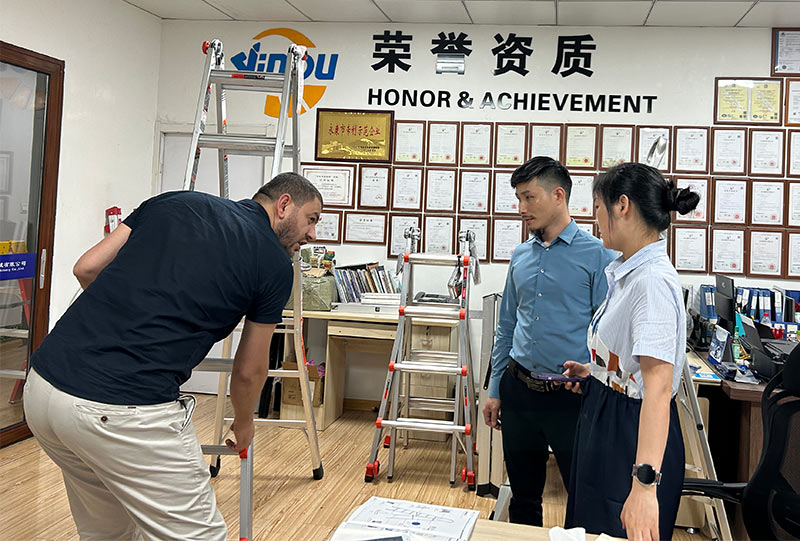 For the fiberglass multi purpose ladder with splayfoot, four process to make the ladder, tube punching-tube expanding-tube riveting-rivet hinge, we can make punching mold, expanding mold, riveting mold according to the drawings.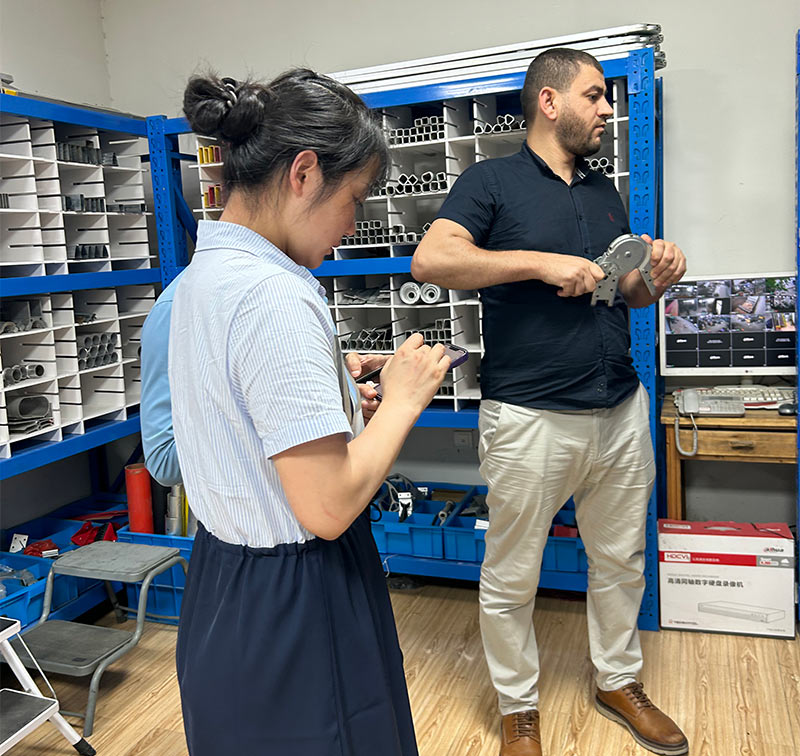 For household ladder, we can make aluminum / stainless steel ladder according to requirement. Punching mold for the front rail and rear rail.
Then we show he around at our factory, he said we develop rapidly, so many new advanced machines. We are much appreciate for this trust. Our company is committed to reducing procurement costs and risks for customers, providing practical protection for customer investment, provide all technical support for customers to build ladder factories.
Previous:Russian Customers Visit Factory on April 4th 2023.