After Canton Fair, one of our old customer would like to visit some factories in Yongkang Zhejiang. So we arrange to make a meeting with them in our factory in April 22.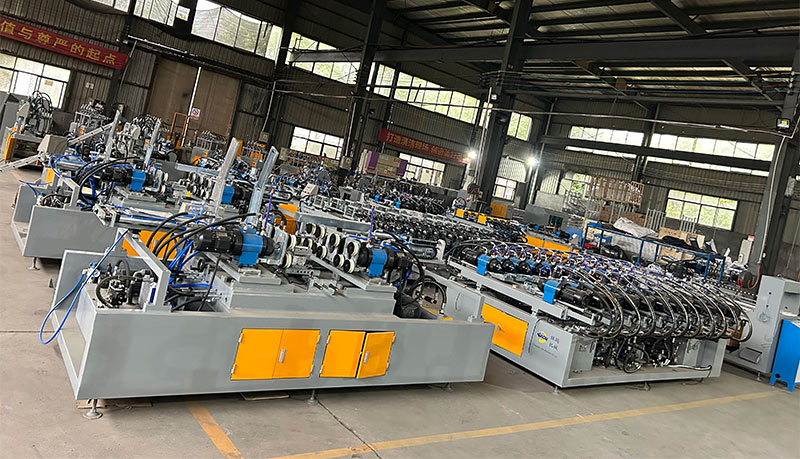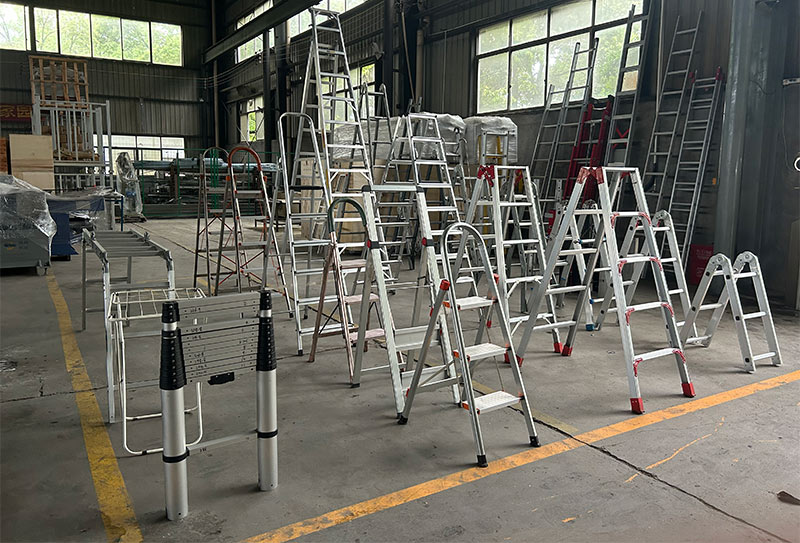 First we talked about the telescopic ladder production line, they would like to make some new model ladder,such multi purpose ladder, A type ladder, we explain these ladder production line and work efficiency with the Engineer in our office.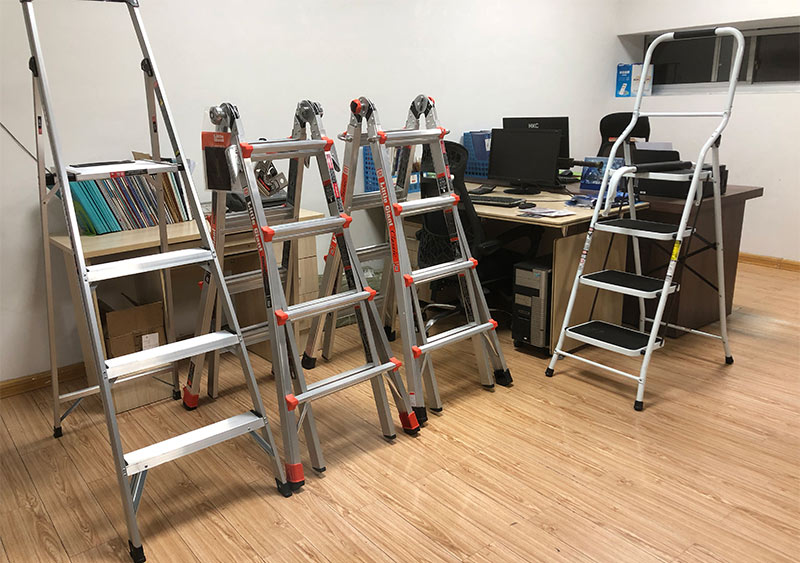 Second we take them to have a look at the Automatic Punching Machine,a hydraulic punching machine for aluminium multi purpose ladder, can punch all of hole of the side profile at a time. For the multi purpose ladder production line there are 5 process: tube punching-tube expanding -tube riveting -hinge inserting-rivet machine for ladder hinge.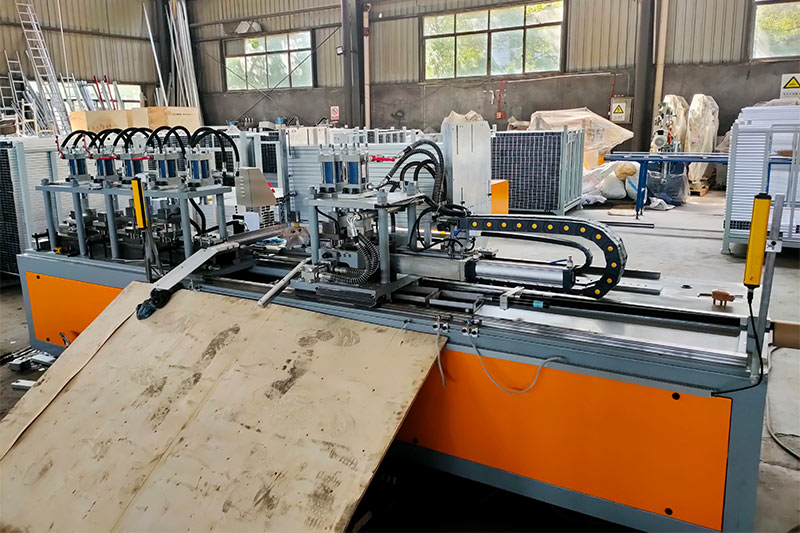 Then we show the CNC Punching Machine, this is a special hydraulic punching machine, one part is used for automatic punching the rung hole, can punch 2 pcs side profile at one time,the work efficiency, another part is used for punching the small of of the fiberglass ladder accessories.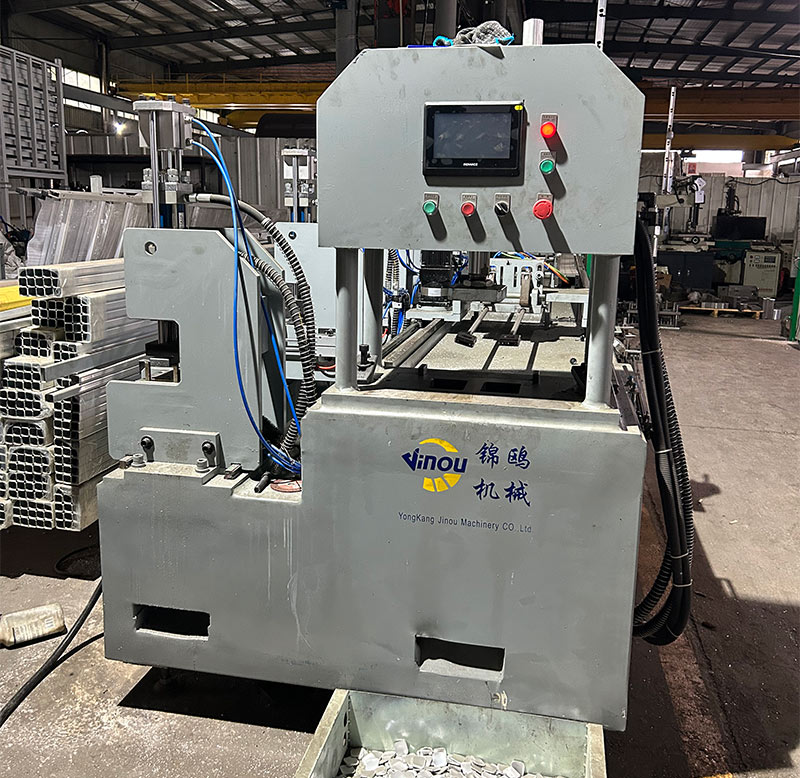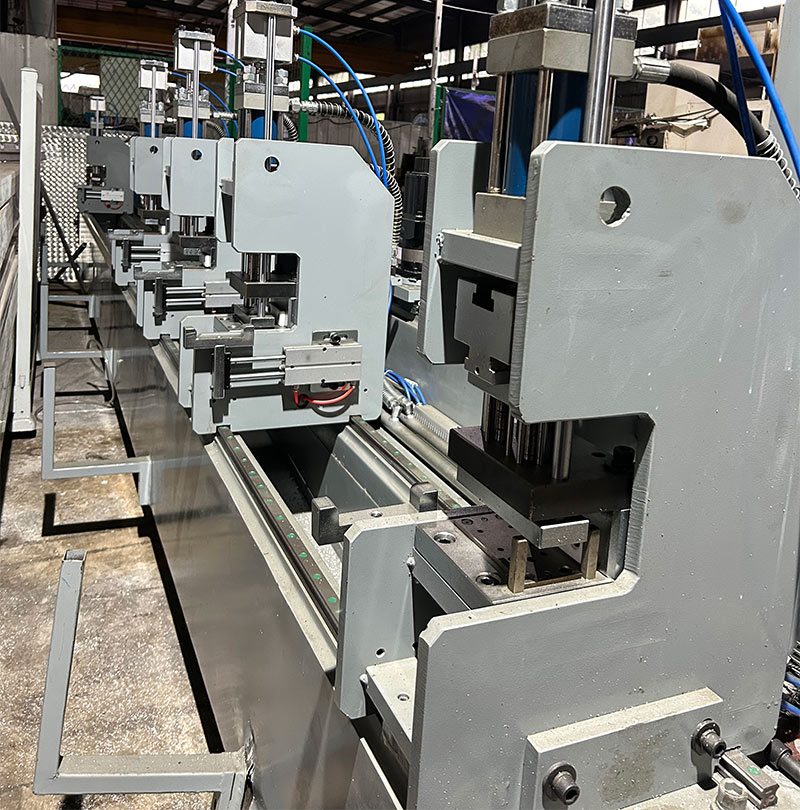 In the next , the Engineer have a look at the Automatic Drilling Machine, this is a automatic drilling machine for Aluminum/ Fiberglass Ladder, dill all the hole of the A Frame Ladder.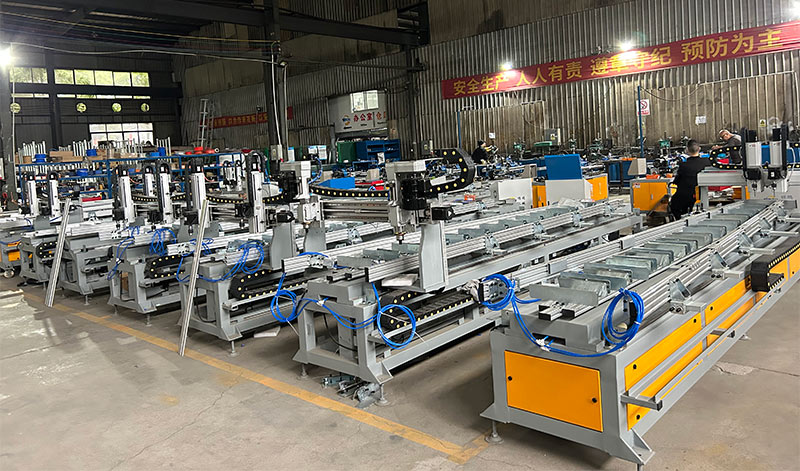 After a while, Engineer notice the 11 work station riveting machine and the 3 in 1 Expanding and riveting machine. The 11 work station riveting machine can rivet 11 rung of the ladder at one time, which is high efficiency for straight ladder and A type ladder with many rungs. Here are 3-11 work station would be customized.
The 3 in 1 expanding and riveting machine including 3 process of tube inserting-tube expanding-tube riveting.,This is a automatic machine used for straight ladder, wind system ladder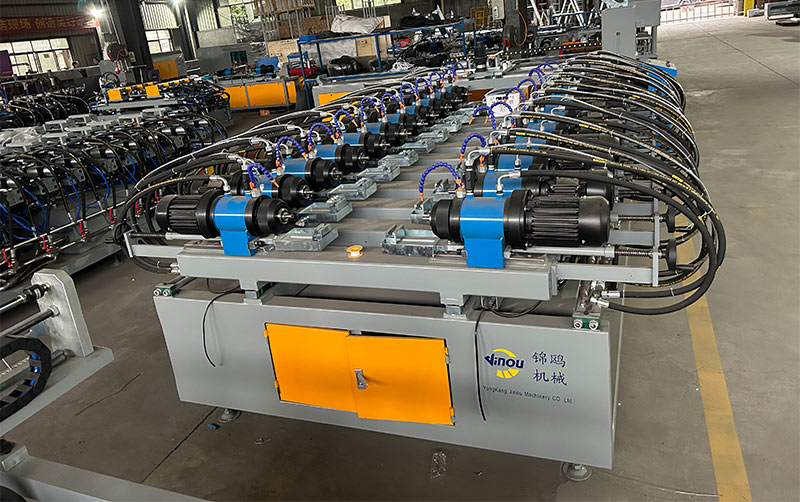 Finally, we take the photos to remember this moment.
We have been exported to many countries and region,including:the united States,Russia Spain,Germany Poland,India,Algeria,Egypt,South Africa Nigeria,Tanzania,Australia,Mexico,Morocco,Kazakhstan,Qatar,Dubai,Saudi Arabia,Bahrain,Vietnam,Cambodia,Ukraine,Turkey.
Our company is committed to reducing procurement cost and risks for customer investment,Providing practical for customers to build ladder factories.
Welcome the friends from all over the world to visit our factory.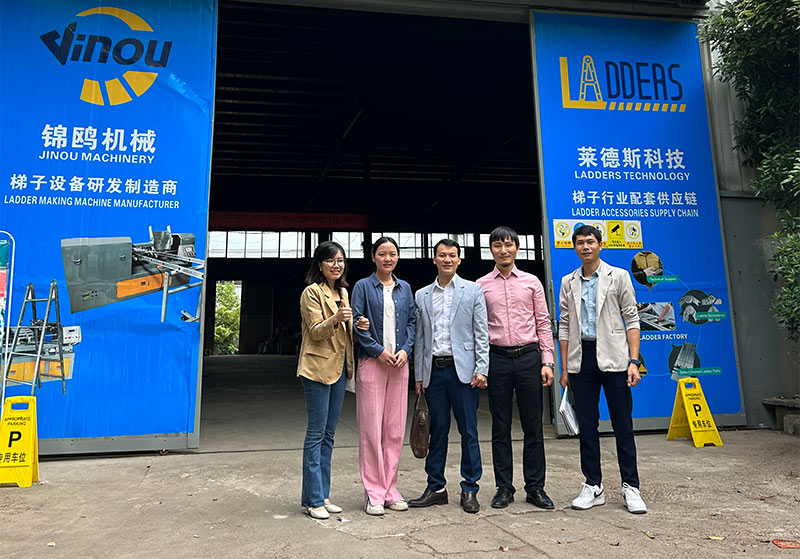 Previous:Yongkang Jinou Machinery Co,. Ltd participated in the 133rd Canton Fair