In April , Yongkang JINOU Machinery CO.,LTD had send Engineer Mr Zhang to Nigeria to help the customer to commissioning the machines .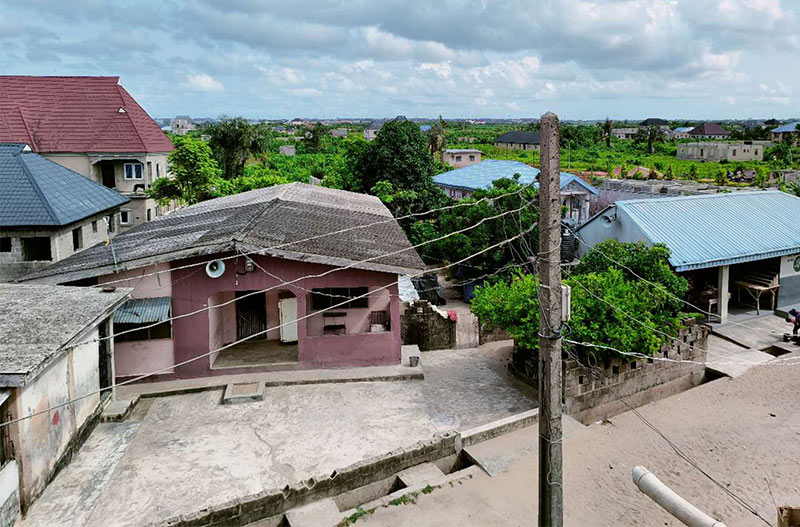 They are a newly-opened factory , so they had bought the Multi Purpose Ladder Machine full Production Line,and full range of the ladder accessories .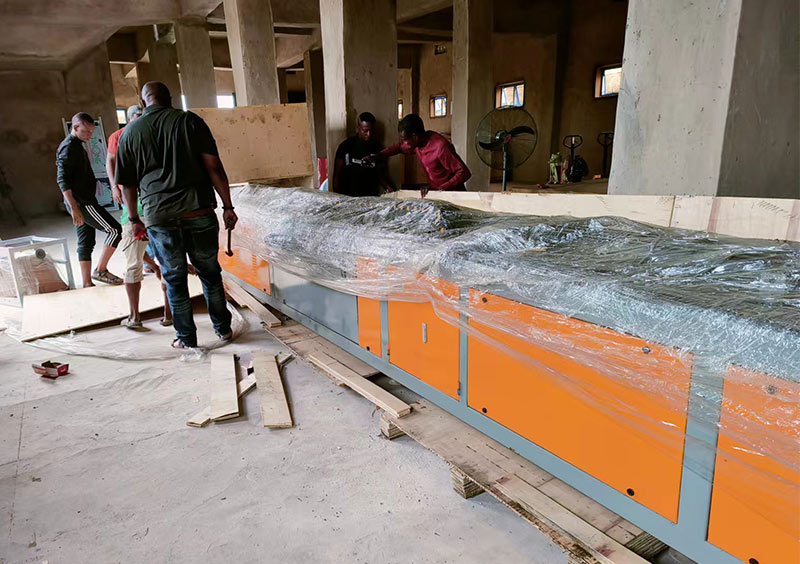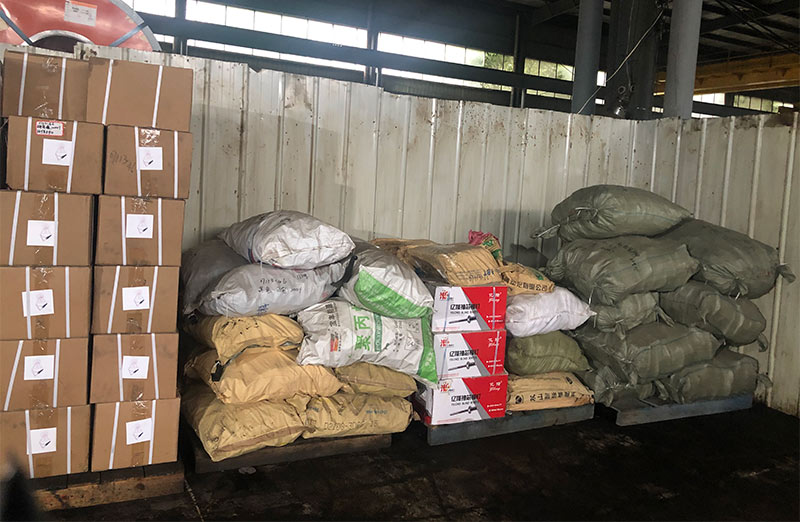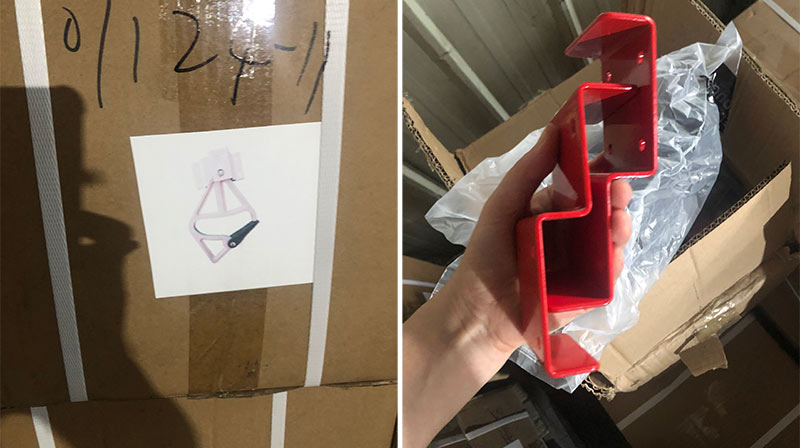 Engineer had helps them to Set up the ladder Factory from
Cutting-Punching-Expanding-Riveting-Put on Hinges-Put on Rivets-Assembly the Ladder.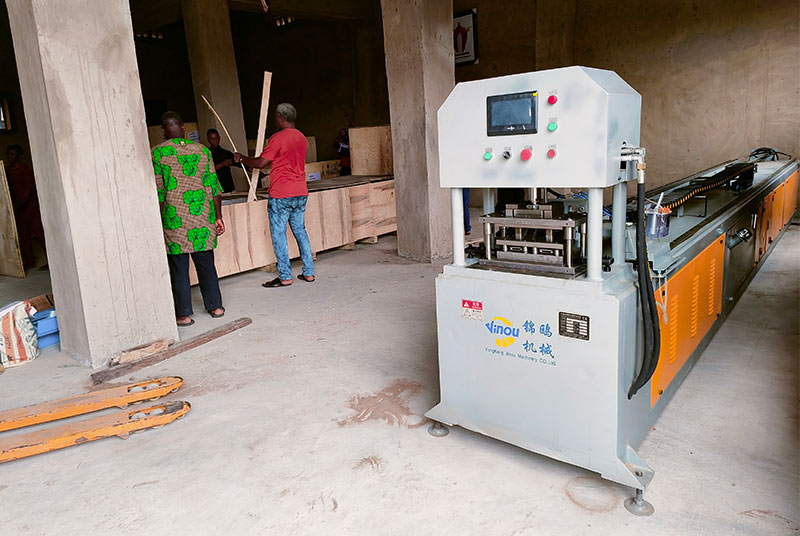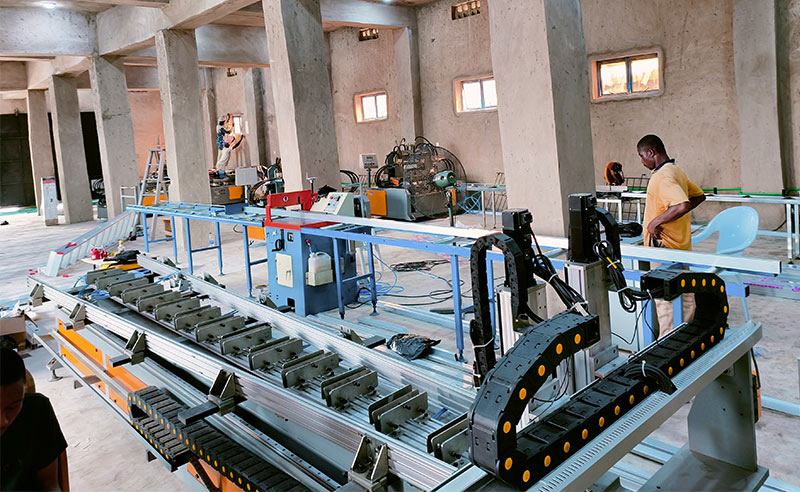 Our engineer Mr Zhang had stay in Nigeria for one month to help them to start from the beginning .
From How to cut the material , how to calcualte the cutting length , how to punch the rungs holes, how to set up the different rungs spacing , different ladder width by changing the machines .
With the cooperation of their hardwork, they had make the complete multipurpose 4x3, 4x4 4x5 ladders finally .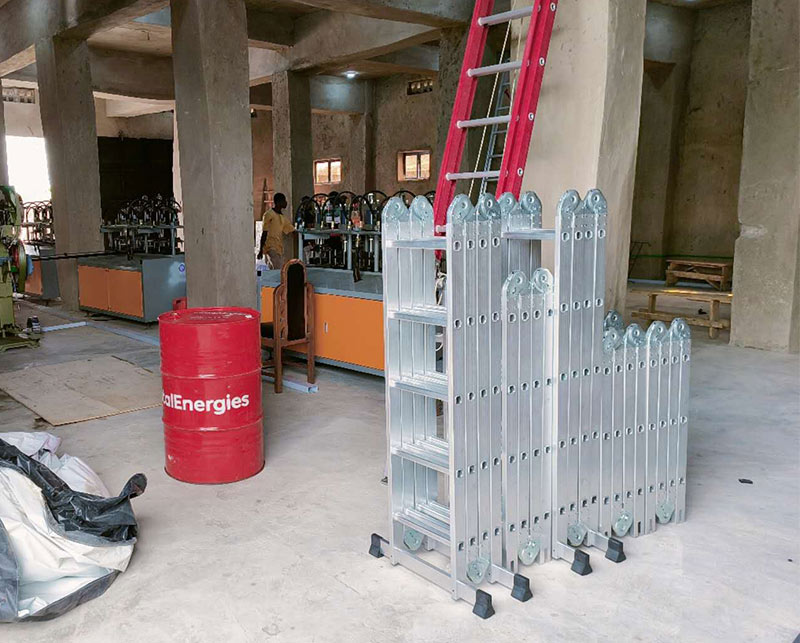 We are looking forward to been to Nigeria in the near future .
Previous:Engineers Oversea Service in Saudi Arabia and Dubai in 2023
Next:Yongkang Jinou Machinery Co,. Ltd participated in the 133rd Canton Fair