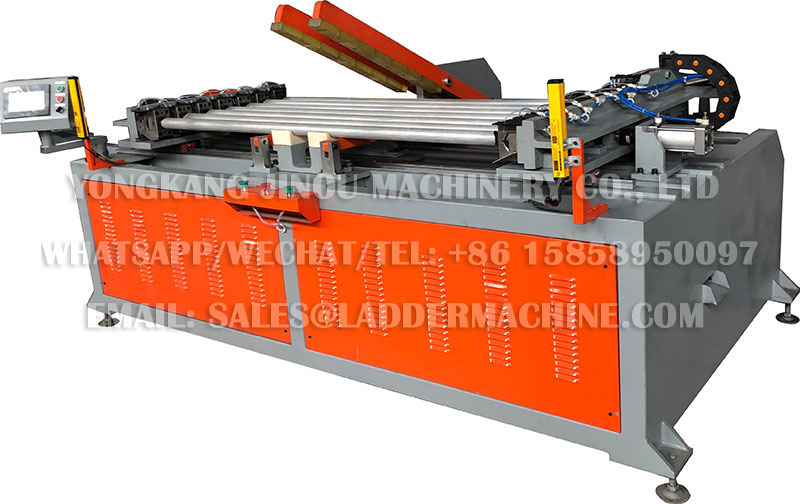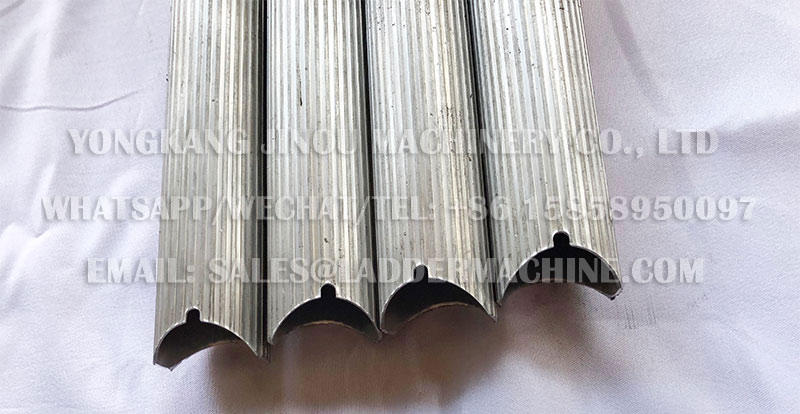 Yongkang Jinou Machinery Co., Ltd had developed the new machines for the aluminium scaffoldings.
With the seven work station arc punching machine, it can punch 7 pcs of the pipes.
the technical data of the Arc Punching machine:
Work Station:
7 Work Station
Feeding : Manual feeding the materials
Control: PLC+Screen
System Pressure: 14Mpa
Tons: 2.5T
Motor power: 7.5Kw
Voltage Input: 415V/50HZ
Power Output: 24V
Punching Size: 600-2000mm
Antiwear hydraulic oil: Summer(46#)Winter(32#)
Dimensions : 3080*2050*1250mm
Net Weight : 1400KGS
We had develop all kinds of the ladder making machines, such as the CNC punching machine, with regular and irregular distance of the holes, the CNC tube riveting machine, CNC tube expanding machine . Tube squeezing machine , can make all kinds of the ladders : single long ladders, industrial ladders, fire-ladders. Stepladders, household ladders.
If you have any questions for the ladder machines, please send us email:min@laddermachine.com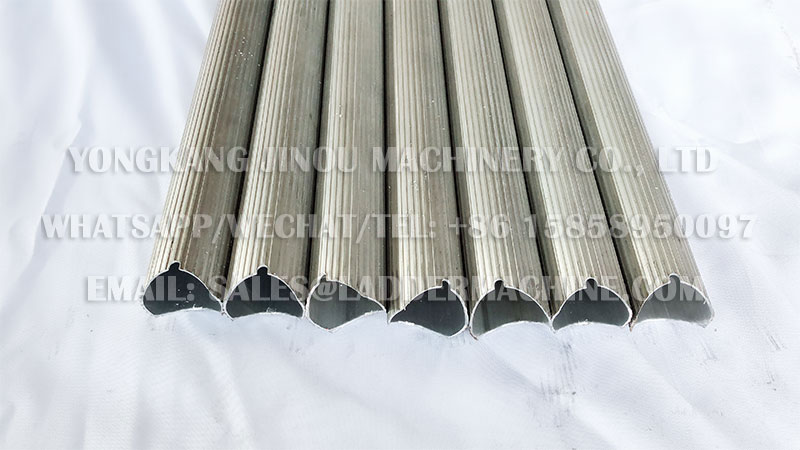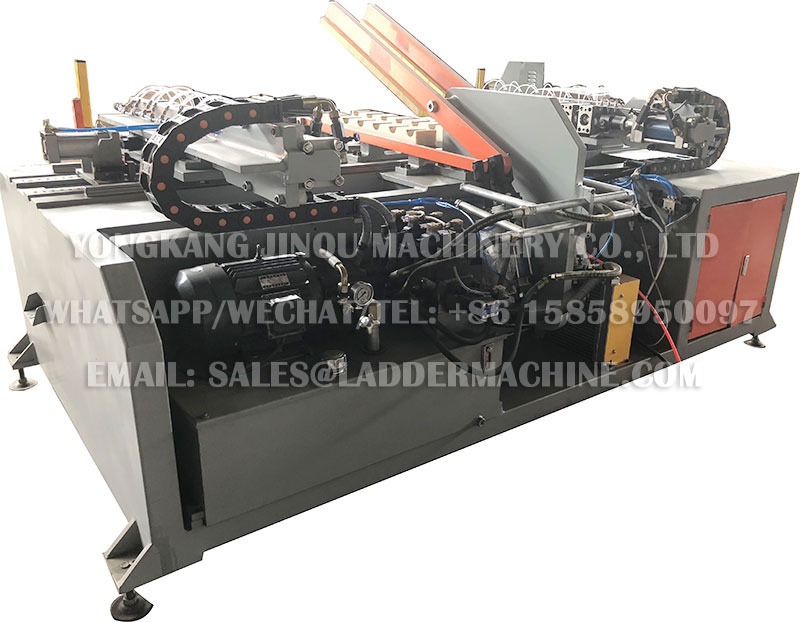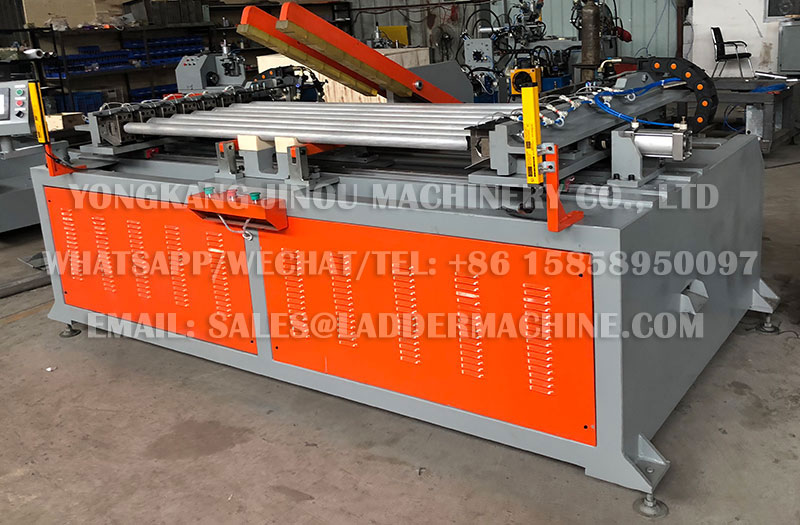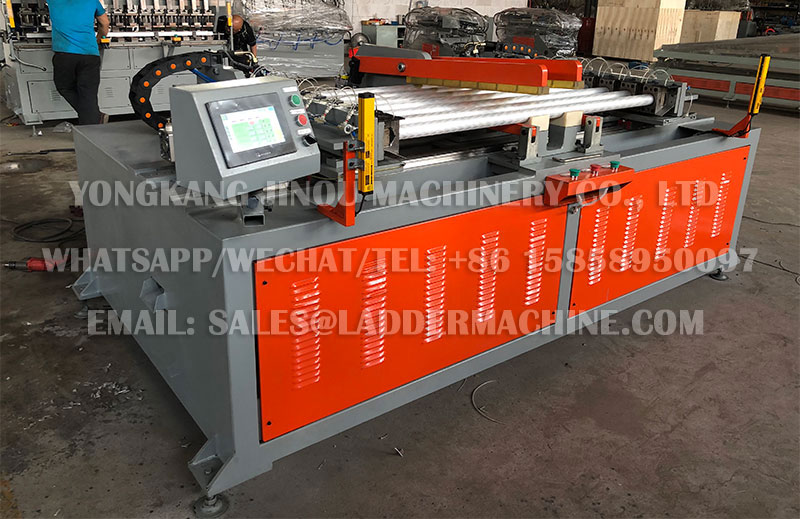 Previous:Congratulations! Yongkang Jinou Machinery Co,. Ltd Had Successfully Listing On T
Next:Aluminium Ladder Making Machine Manufacturer Move Factory